I've been a delinquent blogger, but a furious knitter. I have finished two more cabled projects which wraps up my holiday knitting for the year. I finally finished the DNA scarf for my brother after allowing it to languish forever.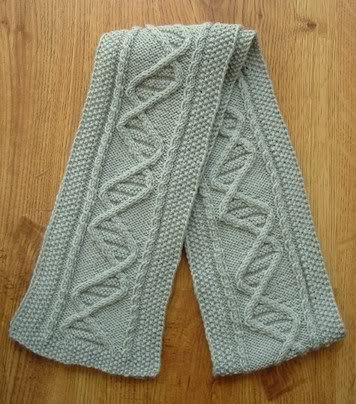 And I made a
cabled hat for my dad
. Everyone else gets store-bought presents because everyone else received knitting gifts during the past year.
Though the gift cabling is finished, cabling continues unabated! I just cast on for a simple cabled scarf of my own design that I will use as a prototype for the cabling class that I will be teaching.