Hi, I still haven't introduced myself, so I thought I'd do that now. I'm from
FindingHer
, and I'm working on a scarf based on
this one
I saw on Knitting Interrupted. Like given in the notes there, it's based on the Parrot House Stole in Lavish Lace. I liked the idea of lace and cables, and have been working on this since the day before the KAL started (I know, I'm a cheat). I'm making it in KnitPicks Wool of the Andes, in Hush.
Here's a progress photo of what I have so far: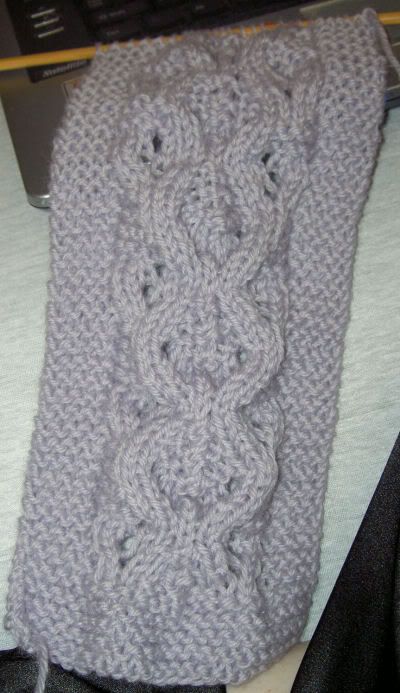 I'm also planning on doing a Irish Hiking scarf. Both are Christmas/birthday gifts (the above lacy and cable, for my boyfriend's mother's birthday, and the Irish Hiking scarf is for my father's Christmas gift).
I've been loving what everyone's chosen so far. If I some how have enough time, I want to make the free Rebecca sweater from this current issue.